Her name is Amanda Chase. At 51, she's currently a member of the Virginia Senate for the 11th District, representing Amelia County, the city of Colonial Heights, and part of Chesterfield County.

Famously dubbed 'Trump in Heels,' Chase announced her intention to run for governor of Virginia in November, making her the first female Republican candidate for that position.
By law, Virginia governors can't serve two consecutive 4-year terms so the state's current governor, Democrat Ralph Northam, is barred from seeking re-election in 2021.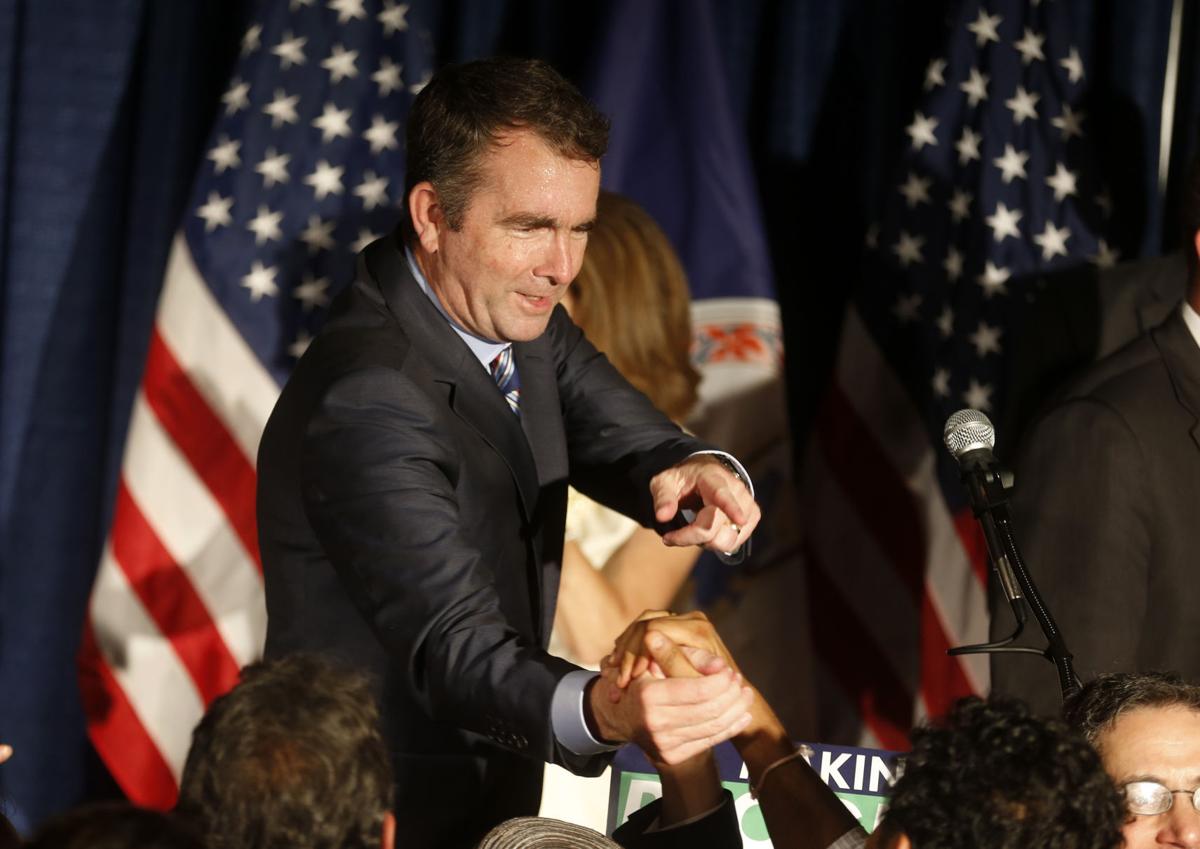 Can Chase, a.k.a. Trump in Heels, fend off the to-be-determined Democratic challenger to win the 2021 Virginia Governor's Race?

Answer: No. And it won't matter who she faces.
"I'm bold and outspoken, and people have called me 'Trump in heels,'" Chase recently told Fox News. "They compare me a lot to Trump because I'm not politically correct."
Sen. Chase is leading in the Republican gubernatorial primary polls and doing everything she can to present herself as the 'Trump in Heels' option.

While her attitude and moniker could get a gubernatorial candidate elected in Mississippi, Virginia represents an altogether different circumstance where rhetoric like that would surely bedevil one's chances to attain high office.
Despite what some experts say, Virginia, a reliably red state for decades until 2004, is solidly blue today. It's not remotely purple and hasn't been since 2012. Only a moderate Republican, a la Larry Hogan or Charlie Baker, would have any chance of winning a gubernatorial election there.
Virginia's shift from red to blue was rapid and emphatic.
Since then-President George W. Bush carried the state in 2004, Barack Obama staged back-to-back wins in Virginia, Hillary defeated Trump there in 2016, and Joe Biden won the Commonwealth by double digits in 2020. Also, the state's two most recent governors are Democrats, and the Commonwealth hasn't elected a Republican to the U.S. Senate since 2002 (John Warner).
It's not surprising neither Trump nor then-Vice President Pence spent much time campaigning in Virginia in 2020. Nevertheless, Chase seems confident of her chances even as she continues to dig a deeper hole for herself.
"The Liz Cheneys of the world — they don't know what to do with this," Chase said. "Unfortunately, the Republican establishment elite, the country club Republican elites … they want to control the process so they can get their candidate elected … I think that's going to be to their demise."
Chase represents the new breed of the Republican Party, a faction that isn't acclimating well with Northern Virginians.
Today's up-and-coming Republicans tend to be:

-Anti-media
-Anti-government
-Anti-immigration
-Anti-civil rights
-Anti-gay rights
-Anti-climate change
-Anti-science (in general)
-Pro-gun
-Pro-tariffs
-Pro-conspiracy theories
-Pro-tobacco
-Pro-life
-And, arguably, pro insurrection.
If she's the Republican nominee this year, Chase will likely win most of Virginia's counties in 2021 but the heavily populated areas in the state's northern tip, just outside of Washington, DC, will be her Achilles' heel. Their residents are well-educated, middle to upper middle class, ethnically diverse, and left leaning.
So territorially, most of Virginia will be very receptive to Sen. Chase. However, the state's population centers, most notably Fairfax, Prince William, and Loudoun Counties, won't. In fact, should she win the GOP nomination for governor, Chase will likely have the advantage in just one of Virginia's 15 most populated counties – and it's the least populated of the bunch (Spotsylvania).
Virginia's Most Populace Counties/Cities – 2020
| | | | |
| --- | --- | --- | --- |
| Rank | County/City | Population | Affiliation 2020 |
| 1 | Fairfax | 1,145,862 | Very strong Dem |
| 2 | Prince William | 461,423 | Very strong Dem |
| 3 | Virginia Beach city/ County | 450,201 | Slight Dem |
| 4 | Loudoun | 395,134 | Very strong Dem |
| 5 | Chesterfield | 343,551 | Moderate Dem |
| 6 | Henrico | 327,535 | Very strong Dem |
| 7 | Norfolk city/ County | 244,601 | Very strong Dem |
| 8 | Chesapeake city/ County | 239,982 | 50/50 |
| 9 | Arlington | 233,464 | Very strong Dem |
| 10 | Richmond city/ County | 226,622 | Very strong Dem |
| 11 | Newport News city/ County | 179,673 | Very strong Dem |
| 12 | Alexandria city | 157,613 | Very strong Dem |
| 13 | Stafford | 146,773 | 50/50 |
| 14 | Hampton city/ | 135,041 | Very strong Dem |
| 15 | Spotsylvania | 132,833 | Slight GOP |
In the 2017 Virginia Gubernatorial Election, then Lieutenant Governor Ralph Northam comfortably defeated Republican foe Ed Gillespie – a well-known, well-liked moderate who served as the 61st Chair of the Republican National Committee from 2003 to 2005. The election, won by Northam 54 to 45 percent, had the highest voter turnout percentage in a Virginia gubernatorial election in twenty years with over 47% of the state's constituency casting their ballot.
Gillespie, despite being a non-controversial household name in Virginia and quasi distancing himself from Trump during his gubernatorial campaign, wasn't competitive in his 2017 bid for governor; And Chase will likely fair worse in 2021.
The 2021 Virginia Gubernatorial Election will be among the first high-profile races since Democrats took control of the White House and Senate in 2020, and will be watched and analyzed closely as a result.
Four years ago, experts correctly predicted Northam's dominance in the Northern Virginia suburbs in the 2017 was an ominous sign for then-President Trump who subsequentially underperformed in suburbia nationwide in the 2020 U.S. Presidential Race, losing the election as a result.
Chase won't win this year's Virginia gubernatorial race but if she's at least somewhat competitive it'll invigorate Republicans' hopes in other races going forward.
2021 Virginia Governor's Race: Chase loses by at least 10 points to her Democratic opponent (Probably former Governor Terry McAuliffe).
Who do you like in the 2021 Virginia Governor's Race?
___________
The video below isn't directly related to the article but contains relevant information about the topic.
Amanda Chase censured by Virginia Senate
WSLS 10
Jan 28, 2021
65 seconds

The Democratic controlled Virginia Senate voted to censure Amanda Chase.
Tags:
2021 Virginia Gubernatorial Election